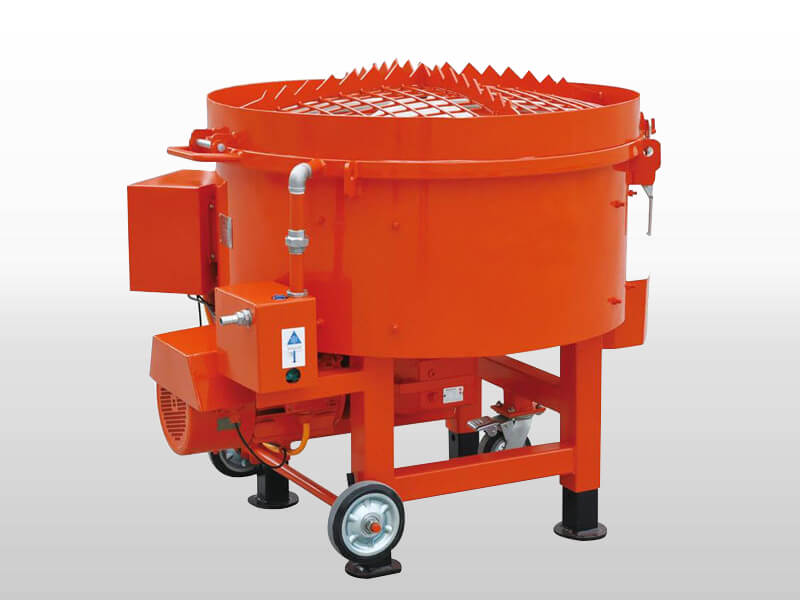 GRM Refractory Pan Mixer
GRM refractory pan mixer is specially designed for mixing refractory, castables materals etc. Which is available in a stationary or pratical mobile design, is characterised by top performas. In order to ensure easy to move in the working site, LRM100 and LRM250 refractory pan mixer is equipped with walking wheel, LRM500 have forklift hole in the frame. There is high wear-resistant steel liner in the mixer bottom and inner wall, five pieces different purpose mixing arm could make refractory materials mix evenly and void sticking.
Features
Pan mixer;
Special designed for site operation;
Fast mixing speed and homogenous;
Compact structure;
Comfortable feeding height;
 Easy to move;
 With bag breaker;
 Water spray nozzles;
 Low maintenance cost.
Technology Sheet
Model
GRM100
GRM250
GRM500
Mixing Capacity
100kg
250kg
500kg
Rotate Speed
33rpm
34rpm
36rpm
Feed Height
1100mm
1200mm
1300mm
Power
4kw
7.5kw
11kw
Dimension
1.4*1.3*1.1m
1.48*1.38*1.23m
1.7*1.25*1.35m
Weight
550kg
650kg
1010kg
Note:Technical data may change due to technical progress,subject to modification without notice.
Applications
GRM refractory mixer is used for mixing refractory materials, castables, friction materials, chemical matrials, precast concrete, mortar, aggregrate mixing and glass materials etc. Could work together with refractory wet shotcrete machine, used for refractory materials spraying project in the steel industry.